Upcoming Group Art Exhibition to be held at AFAL,Siri Fort Institutional Area, New Delhi on 24-28th April'2020.
Participated in Exhibition held at Delhi Art Marathon on 20-22nd February'2020 at Artizen Art Gallery,Pearey Lal Bhawan,ITO,New Delhi.
Participated in Exhibition ARTAFFAIRS held on 7&8th February'2020 at JNNYC,ITO,New Delhi
Participated in International Exhibition held on 20-24th November'2019 at Jawahar Kala Kendra,Jaipur,India.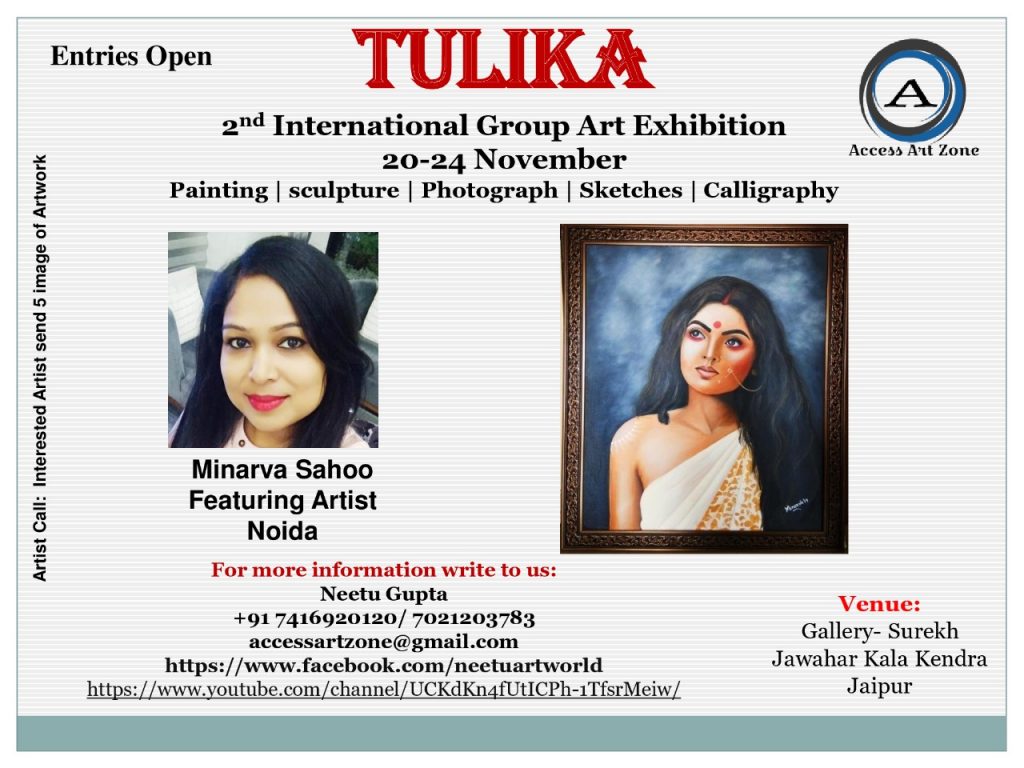 Participated in Exhibition held on 23-27th August'2019 at Artizen Art Gallery,New Delhi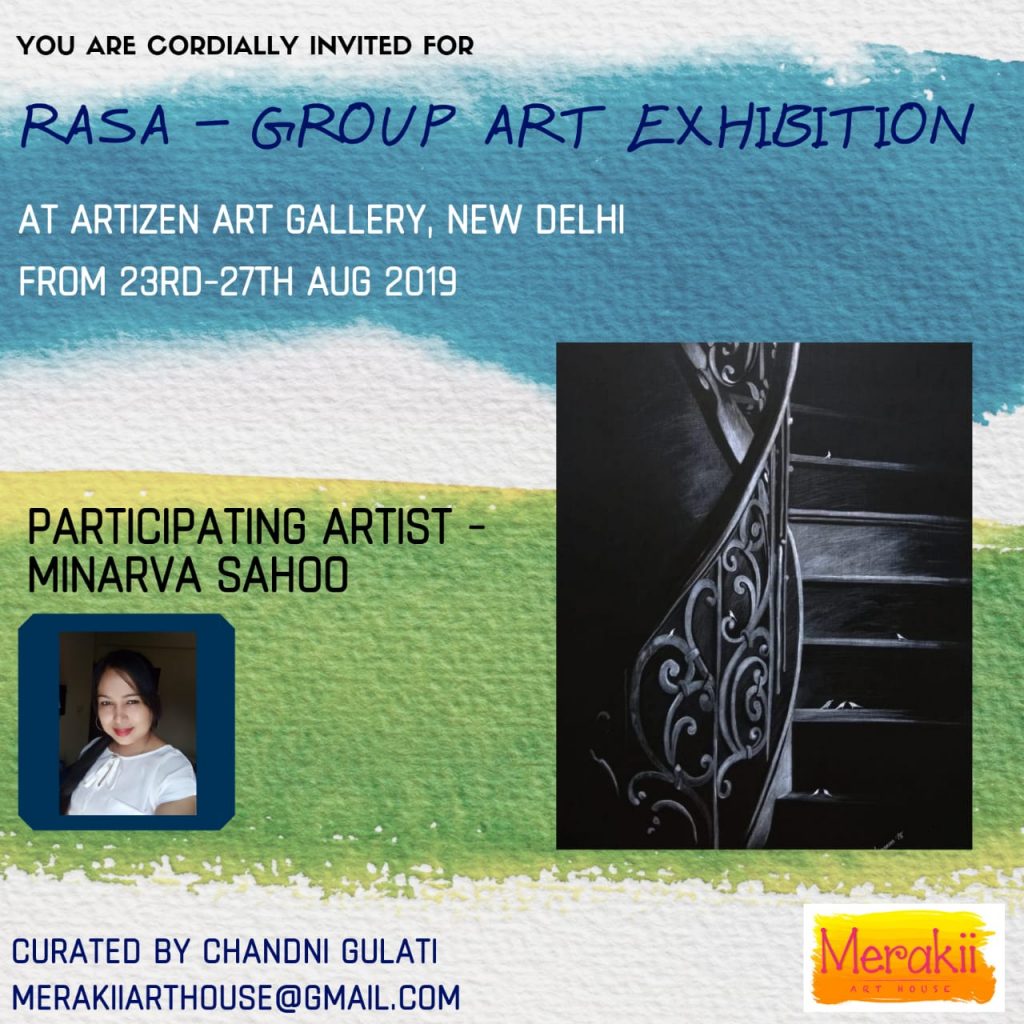 Participated in Exhibitions held on 4-9th May'2019 at All India Fine Arts and Crafts Society,Delhi